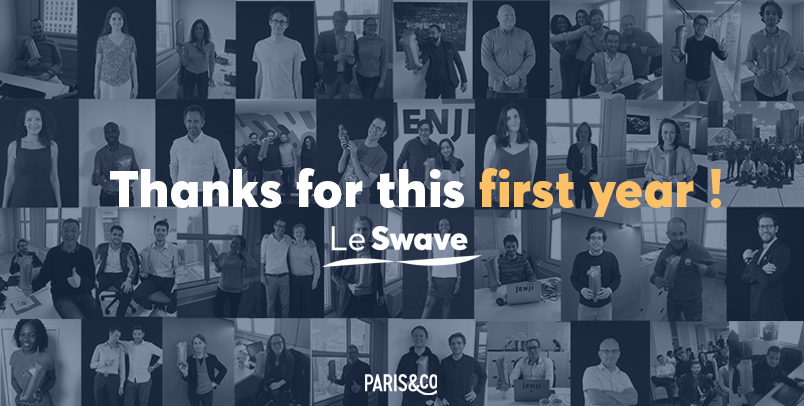 Today is the International Women's day… the moment we take during the year to shed light on the gender inequalities and also incredible female role-models around the world. And everybody agrees (or should agree) that there should not be only one moment every 365 days, but a continuous acknowledgement of the importance of diversity in our society. Tomorrow, however is the day we celebrate the first anniversary of our inauguration last year with Bruno Le Maire, our Minister for Economic Affairs, and Mounir Mahjoubi, Secretary of State for Digital Affairs.
These two events in our calendar have more in common than one might think as our desire last year was to launch a program where every fintech entrepreneur, regardless of his/her origin and gender, could find a shelter, a coaching and fellow startuppers. In a year, we managed to recruit more than 45 startups coming from everywhere in France and abroad. We also started a financial support for Diversity to help women and entrepreneurs for underprivileged areas to carry out their project and join our family.
In a year, we helped these companies to survive, find clients and take off. We are extremely proud of the two cohorts we had the chance to welcome and who still work with us in the Great Arch of La Defense Business District. We are also aware of all the challenges Le Swave has to face in the coming weeks and years. Being the lighthouse for Fintech acceleration in the European Union… this is our goal. This will require the help of all our partners; be they corporate (Société Générale, NewAlpha AM, Crédit Municipal de Paris, Exton Consulting, AG2R La Mondiale, Mastercard, Matmut) or institutional (Paris Europlace, Finance for Tomorrow, Finance Innovation, France Fintech, Institut Louis Bachelier, Banque de France). The desire is to integrate fully our innovative financial sector, in its entirety, in its diversity… with excellence.
Le Swave is now officially one year old (actually a bit more, but we're only counting since the moment we came public)… it is still of the newborn but eager to learn and already ready to grow…
Stay tuned for some news in the coming weeks !